Things to do
We want you to have a great time. To enjoy yourself and to see all that is offered. Here is a list of activities and things to do. Check them all out, take a look around and you will fit right in. Click to see details
Attractions
Featured
Camp Winthrop
Not actually a dude ranch, Camp Winthrop is for families and held at the Virginian Resort and includes comfy hotel rooms, onsite restaurant and western activates around the Methow Valley.

Address: Virginian Resort 808 Highway 20 Winthrop, WA 98862
Phone: 800-854-2834
Hours: All day June through October
Email:
Website: CampWinthrop.com
Slidewaters Family Water Park
Located on the "Chelan Butte" overlooking beautiful Lake Chelan, beautiful, clean park with sparkling clear water, Slidewaters features 10 slides including "Thunder Rapids", "Tube Blaster" and "Purpl

Boating
Lake Chelan Boat Company
For those without a boat who want to see the upper reaches of Lake Chelan, the Lake Chelan Boat Company offers year-round ferry service to the head of the lake on three different vessels.

Casinos
Mill Bay Casino, Lake Chelan
Coffee Shops
Featured
Alpine Coffee Roasters
Alpine Coffee Roasters' Coffee Haus & Java Station is a quick-stop drive up espresso station with indoor seating as well. Located between the Icicle Inn and the Icicle Junction Fun Center they offer b

Address: 894 Highway 2 Leavenworth, WA 98826
Phone: 509-548-3313
Fax: 509-548-4251
Hours: daily 6:30am - 6:00pm
Email:
Website: AlpineRoasters.com
Golfing
Lake Chelan Golf Course
In the heat of town and on a hill that provides huge views of the lake and valley. In fact the setting is so grand you might find yourself looking when you should be golfing.

Parks
Featured
Ohme Gardens
Soothing 9-acre alpine garden high on a rocky bluff above the Columbia River. Stone-pathways, spectacular views, pools, waterfalls, rustic shelters. Great for weddings and other events.

Address: 3327 Ohme Road, Wenatchee, WA 98801
Phone: 509-662-5785
Hours: April 15 through October 15. 9:00 AM to 6:00 PM.
Email:
Website: OhmeGardens.com
Cal Anderson Park
Recognized by Forbes.com as one of the nation's best parks in 2009.

Address: 1635 11th Ave, 98119
Phone: 206-684-4075
Hours: 4:00am to 11:30pm daily.
Website: CalAndersonPark.net
River Rafting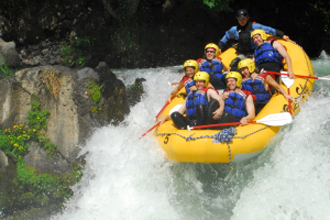 Featured
Blue Sky Outfitters
Raft the best rivers around with the most experienced guides. Clean and state-of-the-art gear and great food too. Safety is always first.

Address: 3400 Harbor Ave SW #105, Seattle, WA 98126
Enchanted Water Tours
A local Leavenworth company which specializes in intimate settings and custom itineraries from small groups to corporate outings of 100 people or more.

Shopping
Lake Chelan Sports
Sporting Goods: skiis, snow shoes, water skiis, sunglasses, volleyballs, athletic shoes & sandals etc.

Phone: 509-682-2629
Email:
Skiing Downhill
Stevens Pass Alpine Skiing
Stevens Pass (elevation 4,056 ft. (1,236 m)) is a mountain pass through the Cascade Mountains located at the border of King County and Chelan County in Washington, United States.

Echo Valley Ski Area
A fun little local ski hill. Three rope tows, a 1,400 foot Poma lift and a 3 lane tubing hill. No crowds and a perfect place for kids.

Tours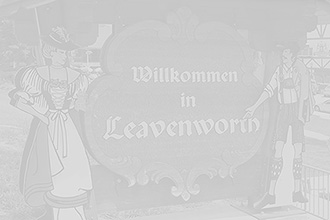 Aplets and Cotlets
In the tiny town of Cashmere is a homegrown factory that cranks out Aplets and Cotlets and ships them worldwide. Interesting stuff, how they make it.

Address: 117 Mission Avenue Cashmere, WA 98815
Phone: 800-231-3242
Website: LibertyOrchards.com
Wineries
Big Pine Winery
280 Summit Blvd. Manson, WA 98831 (509) 687-0889 Continue your drive through Manson to find the Big Pine Winery. This intimate spot is a treasure you don't want to miss. A family operation, Big P

Tsillan Cellars
Tsillan Cellars 3875 Highway 97A Chelan, WA 98816 (509) 682-9463 (877) 682-8463 toll free www.tsillancellars.com Tsillan Cellars overlooks beautiful Lake Chelan on the south shore, just one mi

DETAILS: We work to post all information to this website and other websites that fits with the goal of those websites. By submitting information you are authorizing the publisher to include your data which may be edited as Publisher deems necessary. Please allow a reasonable amount of time for response.Not all submissions will be included and generally notification will not be sent indicating acceptance or refusal. Once submitted requests for deletion can not be honored.